Concrete lifting - Slab jacking
WITH INJECTED POLYURETHANE
Concrete lifting and leveling with injected polyurethane (HMI).
The lifting of interior concrete slabs is done in summer and winter!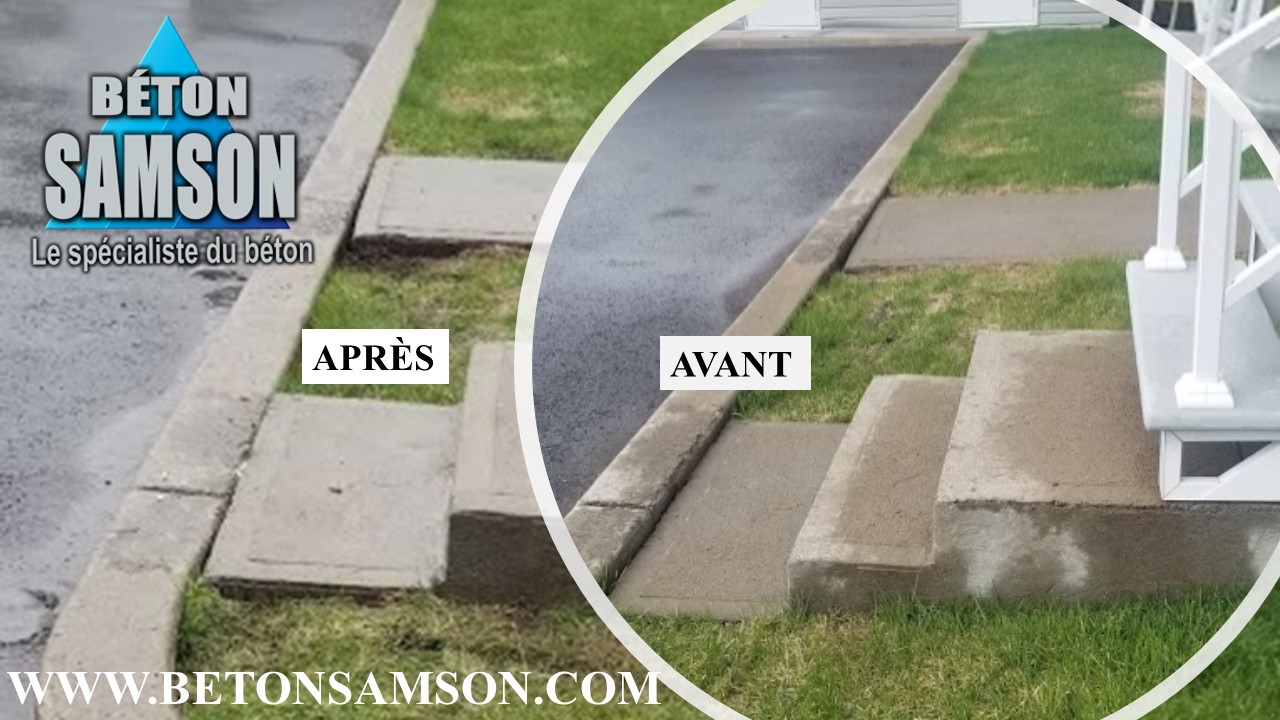 HMI injected polyurethane is made from more than 40% recycled material, there is currently no other polyurethane material on the market that offers this type of carbon reduction!
Our polyurethane is manufactured by a team of environmentally friendly chemists, it is double-component polyurethane foam and specially designed for leveling and stabilizing concrete. Our patented materials are made from recycled components, making our "greenest" polyurethane foam on the market.
Stabilization of concrete slab
We use a mono-component polyurethane developed to bind and stabilize loose soils.
 
The amount of material needed to stabilize a region will depend on the moisture in the soil. When grout is pumped into the ground, it reacts with moisture and expands to fill voids and forms a watertight barrier.
Has your cement slab collapsed?
No problem, Samson concrete lifting has a polyurethane resin injection technology underneath the subsided cement, which allows you to lift and replace your cement.
Also called "slabjack" this system is ideal for all concrete lifting work or to fill a cavity under the concrete.
Advantages of polyurethane resin injection:
Why do I have to raise the concrete or fill a cavity?
A cavity under the concrete can cause a collapse and damage the structure or someone could be injured during a slab collapse. High-risk structures are your basement, garage, driveway or patio. A cracked bottom slab creates an uneven surface that can pose a safety risk.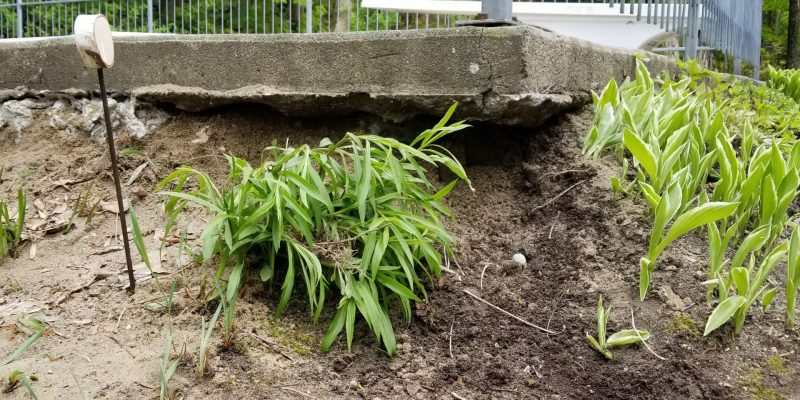 Concrete upgrade applications
A common solution to concrete repair is to demolish and replace the entire slab or sections that are damaged. Samson Concrete lifting's polyurethane resin injection method is a fast and much less expensive alternative.
Samson concrete lifting can apply the concrete lifting technique for different needs such as